Teekay's 1st Arctic LNG Carrier Completes Trial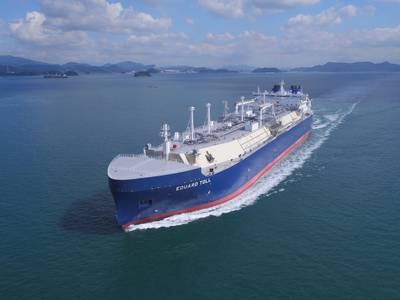 Teekay LNG Partners said its first icebreaker liquefied natural gas (LNG) carrier newbuild, Eduard Toll, recently completed gas trials.
The ARC 7 LNG carrier was launched in January this year at the South Korean Daewoo Shipbuilding & Marine Engineering (DSME) shipyard.
The vessel has been designed and built to perform year-round navigation through the Arctic and has the icebreaking ability allowing it to proceed through ice up to 2.1 m thick.
Yamal is expected to produce 16.5 million metric tons of LNG annually by 2019, which will require a total of 15 ARC7 icebreaker LNG carriers.