Costa Concordia Captain's Sentence Upheld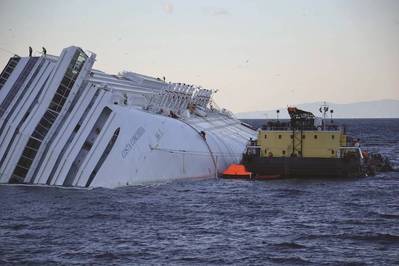 The prison sentence against the former captain of the Costa Concordia cruise liner for his role in the deadly 2012 shipwreck was upheld on Tuesday by an Italian court.
Both Francesco Schettino, who was commanding the ship when it hit rocks off the Tuscan island of
Giglio
, killing 32 people, and the prosecutor had appealed against the 16 years and one month sentence handed down last year.
But the Florence appeals court upheld the term.
Schettino was found guilty last year by a different court of multiple manslaughter, causing a shipwreck and abandoning his passengers in one of the highest-profile shipping disasters in recent years.


(Reporting by Silvia Ognibene, Writing by Isla Binnie; Editing by Alison Williams)