Bill in Congress to Expand Benefits for WWII Merchant Seamen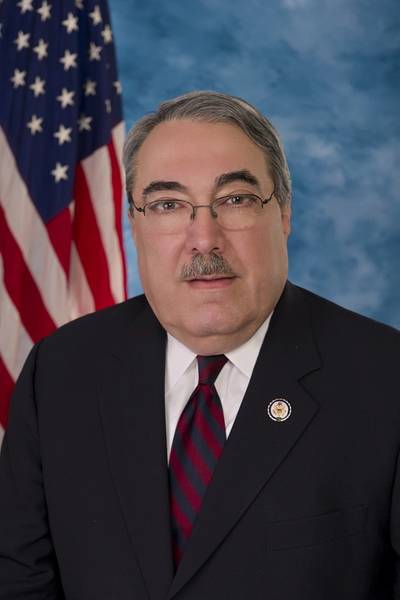 Representatives G. K. Butterfield (D-NC) and Walter Jones (R-NC) introduced bipartisan legislation this week that would make deserving World War II U.S. Merchant Mariners eligible for honorary veterans' status and certain veterans' benefits, Rep. Butterfield's office said in a press release.
H.R. 1288, the World War II Merchant Marine Service Act of 2013,would expand the list of documents accepted by the U.S. Department of Homeland Security to prove service and to grant honorary veterans status to a forgotten segment of the World War II Merchant Marine, the Coastwise Merchant Seamen. The bill would also award any commendations, ribbons, or honors earned during time of service, and provide burial benefits to these individuals that played such an invaluable role in the World War II efforts.
"During World War II, thousands of Americans served as an extension of our armed forces when our nation was in need," said Butterfield. "These brave men and women were known as Coastwise Merchant Seamen. For far too long they have been denied the proper recognition of their service. With the help of my colleagues in both the House and Senate, I hope to pass this bill so these fine Americans can finally receive the distinction they deserve."
The Merchant Marines were private citizens employed by freight shipping companies. In an effort to support the American war effort during World War II, freight shipping companies and their employees became an auxiliary to the U.S. Navy. Their mission was to transport bulk war materials including food, clothing, weapons, and even troops to all areas of conflict and coastal installations here at home.
Coastwise Merchant Seamen were tasked with the critically important role of transporting materials for the war effort along the U.S. coast. Although Coastwise Merchant Seamen did not sail across the Atlantic or Pacific Oceans into areas of conflict, they still encountered the enemy while delivering cargo that kept the war effort moving forward.
Congress has previously passed laws to recognize the efforts of the Merchant Marine. However, these laws have failed to incorporate the entirety of those who served in the Merchant Marine during World War II, and have placed onerous and sometimes impossible criteria on these individuals to prove their service.
In most cases, the documentation currently required to prove service no longer exists or can be extremely hard to find. Butterfield's bill allows Social Security Administration records, validated testimony by the applicant or closest living relative, and other official records that provide sufficient proof of service.