Subsea Tie-in Connectors: Aker to Deliver for Ichtys LNG Project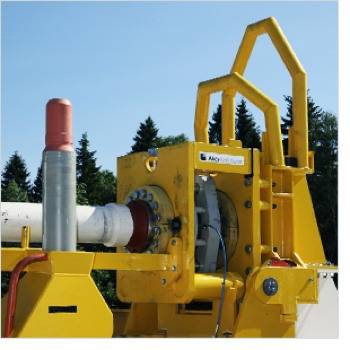 Aker Solutions contracted by a subsidiary of McDermott for the delivery of subsea tie-in connectors to the Australian Ichthys LNG Project.

The scope of work in the contract, valued at NOK 500-million, includes the delivery of 6"-18" horizontal and vertical diverless tie-in connectors to be included in the McDermott umbilicals, risers and flowline scope for the Ichthys LNG Project.

Engineering, procurement, construction and installation specialist, McDermott, is the lead contractor for the Ichthys LNG SURF field development project.

The tie-in connector project will be executed by Aker Solutions' headquarters at Fornebu, Norway. Manufacturing will be handled by the strategic supply chain network and the expected delivery date is from 2013-2014.

The connectors will be used to connect flowlines to subsea structures, manifolds and export riser bases.

"Aker Solutions has more than 20 years of experience in delivering reliable and cost effective tie-in connection systems and tools. The contract with McDermott confirms our commitment to the Australian market and is a testament to our global capabilities," said Alan Brunnen, head of Aker Solutions' subsea business area.

The Ichthys LNG Project is a joint venture between INPEX (operator), TOTAL and other participants. Gas from the Ichthys field, in the Browse Basin approximately 200 kilometres offshore of Western Australia, will undergo preliminary processing offshore to remove water and extract condensate. The gas will then be exported to onshore processing facilities in Darwin via an 889km subsea pipeline.

The project is expected to produce 8.4 million tonnes of LNG and 1.6 million tonnes of LPG per annum, along with approximately 100,000 barrels of condensate per day at peak.