Capesize Bunker Consumption: Baltic Exchange Issues Brokers Guidance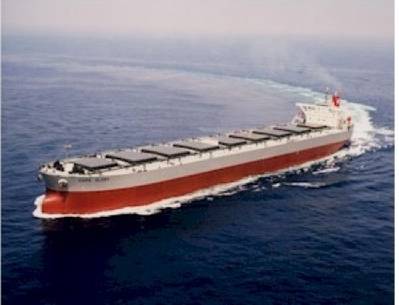 The Baltic Exchange advises panellists that with the prevalence of 'slow steaming' they should assume that if steaming at 12kts laden/13kts ballast, Capesize vessels will consume 44 tonnes per day (NDAS).
The London market exchange has provided its shipbroker panel members with further guidance on the way in which they assess the capesize market.

The move has followed extensive market consultation and reflects the need for greater precision on the slow steaming characteristics of the Baltic capesize vessel type.

The Chairman of the Baltic Exchange's Freight Indices & Futures Committee Guy Campbell said:
"This guidance does not imply any change to the index definition. Our timecharter rates are assessments of the prevailing market for the Baltic reference vessel on the defined route. Slower speeds are currently the norm, so we are providing panellists with the information they need to allow their assessments to accurately reflect the market."

Users of Baltic information should note that the Baltic Exchange already expects panellists reporting timecharter routes to consider prevailing market conditions. This includes consideration of comparable fixtures concluded, as well as the likely steaming speed and consumption of the Baltic defined vessel in the prevailing environment for freight rates and bunker costs.
The Baltic Exchanges' statement reads: When considering the prevailing timecharter market rate for the Baltic defined capesize vessel, panellists should assume that if steaming at 12kts laden/13kts ballast, the vessel will consume 44 tonnes per day (NDAS).
The Baltic Exchange is the world's only independent source of maritime market information for the trading and settlement of physical and derivative contracts. Its international community of over 600 members encompasses the majority of world shipping interests and commits to a code of business conduct overseen by the Baltic.