Harris Corp Awarded Huge Navy Satcom Contract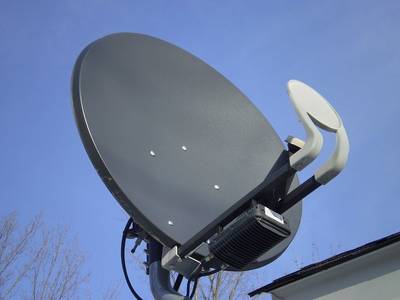 Florida-based Harris Corporation informs it has been awarded a US Navy potential US$133-Million broadband satellite communication terminal contract.

Highlights:
Harris to deliver up to 120 high-data-rate terminals to support mission communications and morale of shipboard personnel.
Terminals greatly enhance shipboard access to high-bandwidth services.
Contract brings total potential value to more than $250 million of contract awards to Harris under the Navy's Commercial Broadband Satellite Program.
Under the agreement, Harris will provide up to 120 terminals in addition to the 70 terminals already delivered since 2008 under the indefinite delivery/indefinite quantity Commercial Broadband Satellite Program (CBSP) Unit Level Variant (ULV) contract. The new award brings the total potential value of CBSP ULV and Force Level Variant contract awards to Harris to more than $250 million through 2022.

The program provides worldwide, commercial, end-to-end telecommunications services to the Navy. The 1.3-meter Harris terminals offer X-band operation over existing military satellites, and the option of military/commercial Ka-band operation for future deployed satellite systems. They support essential mission requirements and provide high-speed Internet access and video communications on small combatant and support ships. Harris terminals also are used onboard Navy amphibious assault ships.

"These Harris terminals provide the Navy with access to the high-bandwidth services essential to mission-critical communications and to morale," said Ed Zoiss, vice president and general manager, Defense Programs, Harris Government Communications Systems. "Harris is delivering the next generation of military and commercial satellite capabilities to the Navy fleet."

About Harris Corporation
Harris is an international communications and information technology company serving government and commercial markets in more than 125 countries. Headquartered in Melbourne, Florida, the company has approximately $5 billion of annual revenue and about 14,000 employees — including 6,000 engineers and scientists.

harris.com