Japanese Fleet ECDIS Contract for Cornes-MARIS Alliance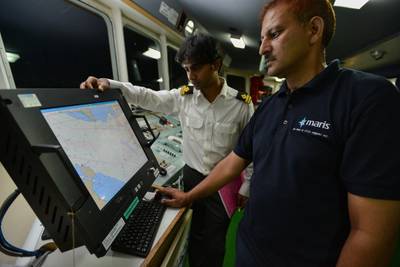 Norwegian maritime electronics specialist MARIS and Japanese high-tech firm Cornes & Co., Ltd. say they have won their first contract to deliver ECDIS equipment for the entire vessel fleet controlled by an unspecified Tokyo-based ship management company.
The order will see MARIS ECDIS900 delivered for 20 bulk carriers, including 12 newbuilds, while installation onboard further bulk carriers is under consideration. Each vessel will be installed with two The MARIS ECDIS900 units.
The partnership between MARIS and Cornes is a global distribution and license agreement through which the Japanese hi-tech trading company offers MARIS solutions covering ECDIS, chart management, radar overlay, weather management, voyage planning and routing software.
The agreement includes provision for new modules, developments, enhancements, upgrades, additions, amendments or modifications to the MARIS products licensed. MARIS and Cornes are in discussions to broaden the scope of collaboration to deliver enhanced support services.

About MARIS
MARIS is a limited company with its head office in Tønsberg, Norway, a recognised centre for maritime information technology. The majority owner is the Grieg Group (www.grieg.no). MARIS has supplied more than 10,000 navigation systems to customers in 40 countries.

About Cornes
For one and a half centuries, the Cornes Group says it has been associated with the highest levels of quality and innovation. It continues to introduce products and technology to the Japanese market that represent the very best the world has to offer.