Crew Management: Day to Day Challenges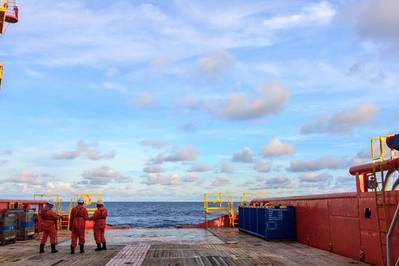 Tackling the time-sensitive challenges of maritime operations is at the forefront of all crew managers' minds. They face an ongoing balancing act of supporting their Captain and crew in the best possible way to ensure a smooth and efficient running of the ship, whilst making sure it is commercially viable. This is rarely a straightforward operation, especially when it comes to managing travel for the 1.5 million people employed in the shipping sector, but there are key areas that crew managers can take into consideration.
Managing costs
Keeping costs under control is a big priority for crew managers. They play an important role in managing budgets on board a ship, which includes planning around efficient crew rotation and identifying any savings that can be made. The travel patterns of crew can change in minutes, so a crew manager must be able to find ways to minimize the impact this can have on timings and deadlines. If they're not careful, rearranging travel could potentially waste a lot of time leading to serious budget and planning implications.
A successful crew manager is able to juggle a number of influencing factors when deciding the best course of action regarding crew rotations with the support of their travel management company (TMC). Considerations include the cost of flights, availability, frequency of flights, and immigration rules. A cheaper flight does not necessarily mean the shortest transit time. Finding the sweet spot between costs and routing in order to give a fair deal to the seafarer as well as to the employer, is the key to success.
Seafarer wellbeing
It's no secret that the shipping industry is facing unprecedented change. There is increased interest in the opportunities and challenges that technology brings to the shipping industry and greater attention to seafarers' welfare and wellbeing.
Like any industry pushing to be more efficient, the need for reduced costs and greater results can compromise crew safety. Crew expected to take on heavier workloads, may work longer hours and take less time off leading to fatigue. There are several dangers to this, including impacting the safety of those on-board due to loss of concentration or additional work pressures.
It's important to understand such issues and for crew managers to appreciate the physical and mental health requirements of their team. Enhanced training and greater communication can empower crew to have the necessary skills and knowledge to apply strategies to cope with day-to-day stresses, as well as ensuring those managing travel properly understand the crews' needs on and off shore.
Recruitment
Recruitment challenges have become more and more significant in recent times. Shipping is not a particularly 'high-profile' industry and so younger generations don't readily consider a career in the sector, which means that crew managers may find it difficult to hire the right people for the job.
Staff shortages also mean that crew managers are keener than ever to improve travel experiences as part of a drive to increase crew retention. They can do this by limiting last minute changes, reducing uncertainty or offering access to more detailed information ahead of travel. In order to enhance crew retention, crew need to be supported and recognized for their work and see potential for development both within the industry and their future career.
The role of crew managers is mission critical in the maritime sector; they face the daily challenge of balancing the needs and wants of seafarers against the financial health of the ship, all within a turbulent industry. The support and expertise of a specialist TMC can save time and money for ships and provide security and compliance for crews no matter where they are.
The Author
Nikos Gazelidis is Global Head of Shipping at ATPI Griffinstone, the specialist marine and energy division of the travel management and events business, the ATPI Group.