Crew Training for a Future that Includes Autonomous Vessels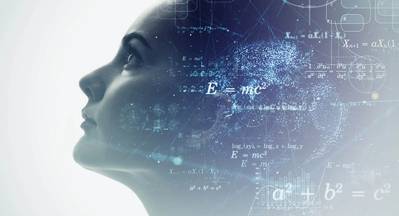 As we continue to contemplate a future with ships transitioning to automated and autonomous operations, the need for new and innovated crew training will only increase. Our current and future ship crews will need to straddle both new and existing vessel operation technology. This will present challenges, but ones that the industry can address in a proactive manner.
Traditionally, maritime skills have changed slowly and new technology was assimilated on the fly in many cases. The Merchant Marine was a place where you learned on the job. From entry-level positions to cadet shipping, the very rank structure of a ship was predicated on accruing knowledge and experience. We have already begun to see that fabric change with the reduction of crew sizes and the elimination of most all entry-level positions. We are now at the stage where we need to do a better job of preparing crews to perform their assigned tasks before they ever step foot onboard. The approaching landscape of automated vessel operations will only make foundational and continuing training of crews more critical. Vessel operators need to do a better job and new technology and training methods need to be utilized.
The development of more advanced and specialized ships utilizing machinery that incorporates technological advances will help make ships more efficient, but they will also demand a higher level of training and education of the crew who operate them. This is coming at a time when the industry is already facing a number of challenges in attracting and retaining qualified crews. This was a problem before the COVID-19 situation stressed the maritime labor pool to the breaking point. An important factor when we evaluate the risk profile of a vessel or fleet at Allianz is the manning component. Who supplies the crew and how are they trained are key questions when we look to develop a risk grading of an account.
It is critical that future maritime education and training be of high quality, but also that it be visible to the public. The student we need to attract will have to possess the ability to learn and master skills that will be in high demand across numerous industries. However, we do not need to see that purely as a negative. Instead, we can look at the future skills needed in the maritime sector that will be useful elsewhere, as giving flexibility to individual career paths. We can attract people to sea by offering them a place to learn a skill that will help them transition to a job ashore. They will not have to sail for 30 years, offering an easier transition ashore may be able to help us get people to work at sea.
A key point, however, is the need to identify the skillsets and training needs required for the immediate, medium term and long-term future of the shipping industry. As an industry, we must drive this discussion and help steer innovations so that they help us operate safely and more efficiently. Keeping the status quo is not a viable option, nor is just looking to be "Grandfathered" in.
From the Marine Insurance Risk Management view of this situation, a key issue is the need to develop methods of assessment of automated and autonomous vessel transportation systems. In Marine Insurance, we look to the past to help predict the future. In some regards we have faced these challenges before when looking at the shipping industry. We have dealt with changes in propulsion from sail to steam and from steam to diesel. We have also dealt with the issue of unattended engine rooms and reduced manning levels. The key though is to learn from our past mistakes and make this coming transition be smoother and safer than our past efforts.
Key points to remember are that real-world vessel operations are complicated and there will still be human error. It is just where in the process that error will arise. In addition, the need for qualified mariners at sea will not disappear, it will grow. The next generation of mariner will need to not only possess the traditional skills of good seamanship, but also the new skills of the automated work place.