Crystal Cruises Voted World's Best in Reader Survey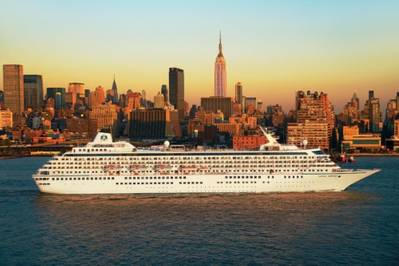 Crystal Cruises voted winner of 'World's Best Large-ship Cuise Line' for 17th time by readers of Travel + Leisure magaizine
In recent months, Crystal say it has spent $40 million on redesigns of its award-winning Crystal Symphony and Crystal Serenity, and $100 million in a little over five years.
"While we have delighted travelers this year with newly designed spaces, new services, and new value-conscious pricing, we have offered a consistency of experience that is unmatched in our industry," says Crystal President Gregg Michel.
The Travel + Leisure 2012 World's Best Award joins several other high-profile honors bestowed upon the luxury line since the end of 2011, including Travel + Leisure's World's Best Service (Large-Ship); Conde Nast Traveler's Best Mid-Sized Cruise Line (18th year), Cruise Ships (#1 and 2), and Spa; and ground-breaking design awards, including Hospitality Design magazine's first-ever Distinctive Cruise Design award.
Crystal's 922-guest Crystal Symphony and 1070-guest Crystal Serenity sail on itineraries of five to 98 days worldwide.