Coast Guard to Open Cutter Eagle for Tours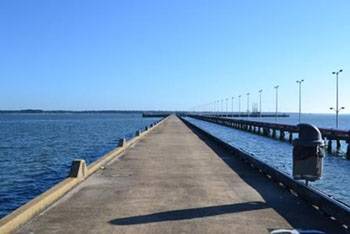 U.S. Coast Guard (USCG) Cutter Eagle, America's tall ship and seagoing classroom for future officers in training, is scheduled to be open for tours Saturday at Coast Guard Training Center Yorktown. Tours will be held from 10 a.m. - 7 p.m.

The Eagle is the largest tall ship flying a U.S. flag and the only active square-rigger in U.S. government service. Constructed in 1936 by the Blohm and Voss Shipyard in Hamburg, Germany and originally commissioned as the Horst Wessel by the German Navy, the Eagle was taken by the U.S. as a war reparation following World War II.

With more than 23,500 square feet of sail and six miles of rigging, the Eagle has served as a classroom at sea to future Coast Guard officers since 1946.

A permanent crew of seven officers and 50 enlisted personnel maintain the ship and guide cadets and officer candidates through an underway and in-port training schedule, dedicated to learning the skills of navigation, damage control, watchstanding, engineering and deck seamanship.

Visitors are advised there will be a third-mile walk from the parking area to the Eagle on an asphalt and cement pier. The USCG said it is highly recommended visitors wear comfortable walking shoes. A state or federal government issued photo ID will be required for everyone 16 years old and older.