ABS to Direct Maritime Cybersecurity Research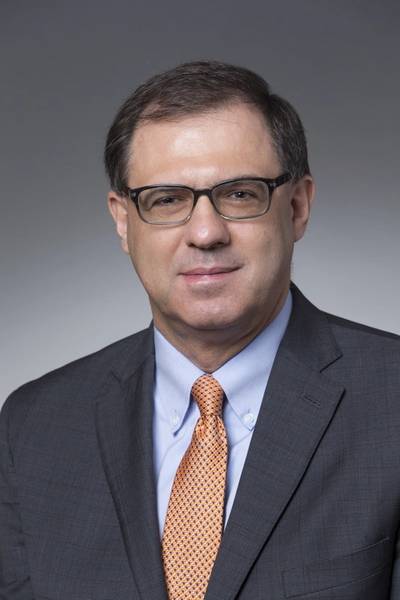 ABS, a provider of classification and technical services to the global marine and offshore industries, said it has been awarded a research contract by the Maritime Security Center (MSC) – a
U.S. Department of Homeland Security
(DHS) Center of Excellence, led by Stevens Institute of Technology – for a two-year research program focused on defining the future of cybersecurity for the maritime industry. Study participants, which include DHS and the
Department of Defense
, will focus on key areas that will help define future research and guidance.
"Cybersecurity incursions and threats to the Marine Transportation System (MTS) and port facilities throughout the country are increasing," said Dr. Hady Salloum, Director of MSC. "This research project will support the missions of the DHS Center of Excellence and the
U.S. Coast Guard
to address these concerns and vulnerabilities and will identify policies and risk management strategies to bolster the cybersecurity posture of the MTS enterprise."
The MSC-sponsored research project has a number of significant objectives that include defining risk-based performance standards better, developing a maritime-specific framework for cyber policy, identifying critical points of cybersecurity failure, developing design requirements for a maritime cyber test-bed and investigating quantitative analysis tools to determine the effectiveness of cyber detection and deterrent strategies.
"Cybersecurity is one of the most pressing and evolving technical and operational challenges impacting the maritime industry today," said ABS Chief Technology Officer Howard Fireman. "Our goal with this research program is to leverage the skills and expertise of leading thinkers to build a framework the industry can follow to contend with cyber challenges."
Safety and environmental protection are fundamental to ABS; so the need to expand the concept of cybersecurity was apparent. ABS assembled a cyber team and introduced the ABS CyberSafety program in February 2016. ABS CyberSafety is the industry's first risk-based management program for asset owners and operators to apply best practice approaches to cybersecurity, automated systems safety, data integrity and software verification. ABS launched the ABS CyberSafety Laboratory earlier this year with a team of experts to prove, analyze and test data integrity and cybersecurity concepts.