Daniels Tapped to Lead Port Everglades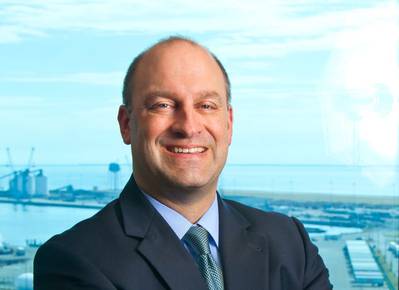 Port of Gulfport (Mississippi) executive director Jonathan Daniels will move east and take the top spot as the Chief Executive & Port Director at Port Everglades, as announed by Broward County Administrator Bertha Henry. Broward's seaport is a gateway for cargo, cruise and petroleum that is undergoing a $1.6 billion port expansion effort.
Daniels comes to Port Everglades from the Port of Gulfport, Mississippi where he has been the executive director since 2013.
In addition to his maritime experience in Gulfport, where he led a $570 million restoration and expansion project, Daniels also served as the Executive Director of the Port of Oswego in New York from 2007-2013, managing director of the Port of Greater Baton Rouge and Port Director for the Eastport Port Authority in Maine.
Daniels also has an extensive background in economic development as the Chief Executive Officer of Eastern Maine Development Corporation, where he oversaw the day-to-day operations and development efforts of the six-county economic development district, and as the Director of the City of Bangor, Maine Office of Economic and Business Development. He also served as Senior Trade Advisor and Director, Maine International Trade Center, responsible for the State of Maine's international trade development efforts for eastern and northern Maine.
Daniels is a graduate of The Citadel where he earned a Bachelor's Degree in Political Science, and the Maine Maritime Academy where he was a Master of Science Candidate in Maritime Management.
His tentative start date with Broward County's Port Everglades is June 29, 2020.