Davie: CTMA Ferry Procurement dogged by Legal Proceedings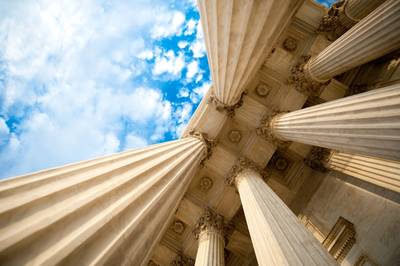 The Coopérative de transport maritime et aérien's (CTMA) procurement effort to purchase a ferry to replace the CTMA Vacancier and the CTMA Voyageur has been thrown into question by a court proceeding which alleges that the former government's support for the acquisition was tainted with serious procedural irregularities and must be suspended and, ultimately, declared invalid.

Last May, the outgoing Liberal government announced that financial support would be granted to CTMA for the acquisition of a new ship. In parallel, the government sought to extend the CTMA's concession to operate the ferry service to the Magdalen Islands until 2020 and then for an additional 20 years. The outgoing government confirmed its announcement made in May through a decree enacted on August 17th 2018, less than one week before the election was called.

On the basis that financial support would be made available by the government of Québec to build the ferry and that its subsidiary would be granted a 20-year concession, CTMA issued an invitation to tender for the building of a new ferry. The first phase of this tender was to be concluded on November 15th.

The motion for judicial review presented by Davie Shipbuilding alleges that the process leading to the invitation to tender involved a number of "violations of laws and of public order."

Pursuant to the motion, the outgoing government is criticized for its attempt to award to the CTMA, described as a "cluster of private companies", the mandate to organize a public tender to purchase a vessel, which will be largely paid for from public money. According to the claim, this role must be fulfilled by the government's Société des traversiers du Québec (STQ), whose mission is to ensure marine services and to purchase vessels for this purpose in partnership with private enterprises.

The motion reports several other anomalies: The CTMA has not obtained an authorization from the Autorité des marchés financiers (AMF). This obligation is stipulated in the Act Respecting Contracting by Public Bodies.

Furthermore, the motion alleges that irregularities resulted in a serious breach of the Lobbying Transparency and Ethics Act.

Finally, the claim denounces the attribution of the 20-year concession and the subsidy to CTMA for the procurement of the ferry for having been made without the budgetary appropriations required by law.

Two opposition parties, the Parti Quebecois and Québec Solidaire, have both criticized the Liberal's plan due to its lack of sufficient local content for Québec companies.

At this early stage, the new nationalist government under the Coalition Avenir Québec (Coalition for the Future of Québec) has not made any public announcement on the matter. This matter is presently before the courts.
Source: Davie Shipbuilding