DBR Enters Turkish Market with Genset Delivery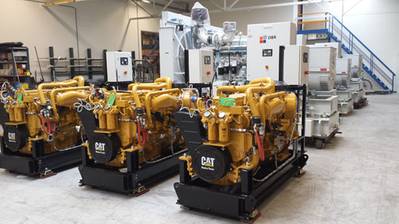 DBR has successfully delivered four identical generator sets to Istanbul Shipyard. The generator sets will be installed on four vessels that the yard is constructing with an eye to delivery in 2015.

"This is a groundbreaking contract for us as this is our first time we have worked with a Turkish yard," says DBR Sales Manager Henri Hafkamp. "What's more, Istanbul Shipyard is a very important player in the Turkish market."

Istanbul Shipyard will install the four 450kWe units, DBR type DML563RS, as emergency harbour generators sets. Meeting Turkish Lloyd's classification requirements, the constant speed marine generator sets consist of MAN D2842 engines and Leroy Somer LSAM49.1 generators.

DBR installed ComAp control panels on the generator sets. These are equipped with the optimum software for effective system integration in emergency situations.

"We paid special attention to eliminating vibrations, including vibration dampers and a heavy duty frame," explains Mr Hafkamp. "These are extremely reliable generator sets, perfect for emergency situations."