Delta Wave, KVH Team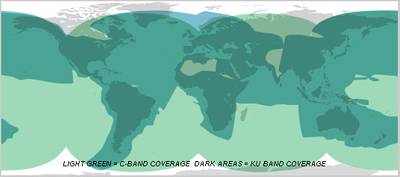 Delta Wave Communications, Inc. is pleased to announce that they have signed a wholesale distribution agreement with KVH Industries, Inc., offering its V3 (the world's smallest maritime VSAT terminal, V7, new V7IP and V11 broadband solutions, as well as direct billing and support capabilities.


KVH Industries, Incorporated is a leading manufacturer of solutions that provide global high speed Internet, television and voice services via satellite to mobile users at sea, on land, and in the air. Their maritime broadband solutions offer global connectivity utilizing both Ku and C band technologies. KVH just recently released their V7IP and V11 maritime broadband solutions.


Offering seamless coverage to most areas of the world utilizing a .6m dish, the V7IP offers an extended elevation range, and is lighter than its predecessor. Vastly more reliable than competitive products, the equipment offers seamless broadband coverage without the need to change equipment or utilize the services of an on board technician when traversing ocean regions.


Similarly, the new, unprecedented V11 solution is contained in a 1.1m dish which offers dual Ku and C band service. The V11 offers seamless global coverage at a significant cost savings over existing technologies. The dish is 85% smaller than typical C-band units, allowing for installations on smaller vessels than C-band implementations previously allowed. It offers blockage mitigation via multiple satellites, is an always on, fully redundant system impervious to weather conditions.


Both are fully integrated with the Commbox solution, which allows for greater network management. It also facilitates remote access for fleet wide management and configuration, enabling a true extension of the corporate network.


Tom Clark, Delta Wave's CEO comments: "We are very excited to offer these unprecedented solutions to our current and prospective customers. Both solutions are very easy to implement, offering customers a significant cost savings and a path to a true extension of their office networks among their vessel fleets around the world. The reduced antenna sizes allow these units to be installed on vessels that would not have been previously considered for broadband installations due to real estate restrictions and most significantly – costs involved. We are also ideally located centrally among ports of call servicing the Gulf of Mexico, with our certified technicians eager to offer installation service and after sales support. Along with the new lower rates specific to vessels operating exclusively in the GOM, practically everyone can join the VSAT bandwagon".