3sun Open New Denmark Base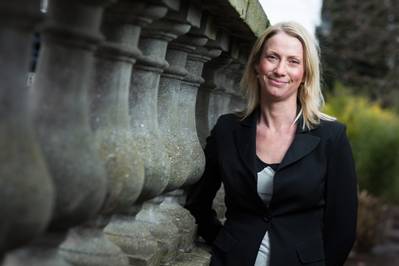 3sun Group, a specialist provider of products and services to the global energy industry, announced the opening of its first office in Denmark, as part of the Group's international growth plans.

The new office in Esbjerg, Denmark will support 3sun Group's increased presence in region, allowing the Group to offer its range of products and services to a wider market and range of companies operating within the area.

Tenna Larsen has been appointed as office manager and will head up the new office in the Vestkraftkaj area of Esbjerg. Bringing five years of management experience to her role, she will facilitate business opportunities, liaise with customers in the region and lead a recruitment drive which is set to significantly increase the number of highly qualified technicians over a 12 month period.

Graham Hacon, managing director of 3sun Group said, "Esbjerg is a key area for 3sun Group, it has been at the center of Denmark's offshore industry for over 50 years and has significantly increased its wind energy activity in recent years, with Europe's largest group of offshore wind turbines located off of the coast of Esbjerg."

He added, "There are over 20,000 skilled technicians currently employed in Esbjerg's wind energy industry making it an ideal location to recruit highly skilled and experienced technicians with the aim of driving the growth of 3sun Group's Denmark base forward."

In response to growing demand for its products and services across the U.K. and Europe 3sun Group recently announced the creation of 100 new jobs. The company has increased manpower within its technical teams, supplementing the number of local technicians within the Great Yarmouth area and across the U.K.

The Group is currently working on several projects in the UK and Europe. The Group has overseas experience in Europe, Asia, Africa, U.S. and New Zealand.

3sun Group has headquarters in Great Yarmouth, England, and bases in Oban, Aberdeen and in Bergen, Norway and in Esbjerg, Denmark to support ongoing growth. It is also currently looking at other U.K. and overseas locations.