BAE's New Chairman Designate Joins the Board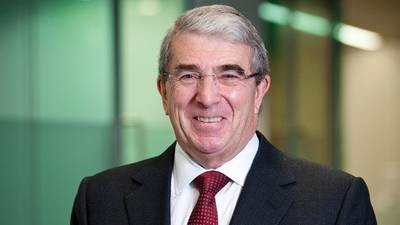 Sir Roger Carr will join the Board as a non-executive director & Chairman designate on 1 October 2013 and will succeed Dick Olver as Chairman in the first quarter 2014, following a transition period.
Sir Roger, 66, is currently Chairman of Centrica plc and was until recently President of the CBI, the UK's main business lobbying group. He is also Deputy Chairman and Senior Independent Director of the Court of the Bank of England and a member of the UK Prime Minister's Business Advisory Group. He will step down as Chairman of Centrica on or before the Centrica AGM in 2014.

Nick Rose, BAE Systems Senior Independent Director, said: "Sir Roger Carr is the unanimous choice of the Nominations Committee and his proposed appointment has been warmly endorsed by the entire Board.

"The Company conducted a comprehensive search and Sir Roger was the clear choice. He is an outstanding candidate with two decades' Board-level experience at the top of UK industry. His skills, reputation and relationships with investors and government ministers will be of considerable value to the Company both at home and abroad.

"Dick Olver has been an excellent Chairman at BAE Systems, and has led wide-ranging cultural and governance changes within the Company. Dick told the Board some time ago of his intention to leave to pursue other interests and, with typical generosity, has agreed to stay on until the first quarter next year, to ensure a smooth handover across our international footprint and our global markets. "

Sir Roger said: "I feel privileged to be offered this role and look forward with real enthusiasm to working with the Board in shaping the future of this great company. BAE Systems is strategically important not just for the UK but internationally, playing a key role in the defence industry in the US and in other parts of the world.