Battery Hybrid Patrol Boat under Development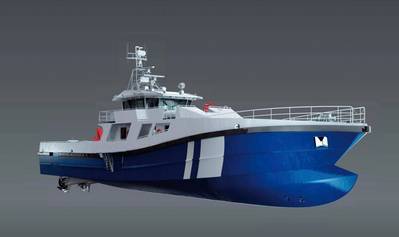 PBES and NORIS Automation GmbH have partnered on the hybrid drive systems for
Europe
's first battery hybrid patrol vessel.
The 45m long vessel is being built at Baltic Workboats Shipyard in
Estonia
and will be delivered with 273kWh of PBES Power 65 battery modules.
"PBES batteries provide hours of low speed propulsion with reduced sound and heat signature as well as greatly increased efficiency," said Brent Perry, PBES Chief Executive Officer. "The vessel is first of many that we will be seeing in
law enforcement
. The advantages are obvious and provide further proof of the green shift that is occurring in the marine industry."
The PBES energy storage system is designed to seamlessly integrate with NORIS' electrical infrastructure on the vessel.