Kuriyama Joins Matson Board of Directors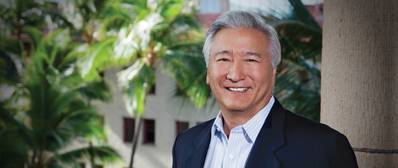 The Board of Directors of Matson, Inc. has appointed Stanley Kuriyama as a director of the company, effective June 23, 2016.
Kuriyama is the Executive Chairman of Alexander & Baldwin, Inc. He first joined Alexander & Baldwin in 1992, and from January 2010 until his retirement in December 2015, he served as Alexander & Baldwin's president and chief executive officer. Prior to joining Alexander & Baldwin, Kuriyama was a partner in the law firm of Cades Schutte Fleming & Wright, specializing in real estate and
real estate financing
. He is a 1977 graduate of Harvard Law School.