Long Beach Dismisses Proposed Los Angeles Merger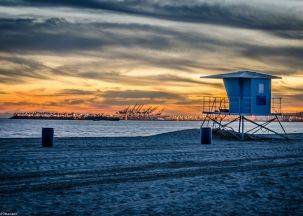 A proposal by the LA 2020 Commission to merge the ports of Los Angeles and Long Beach – the two busiest container ports in the US – has been slated by Long Beach leaders for being "condescending and disrespectful".


The Commission made the recommendation in its A Time for Action report, along with 12 other recommendations on minimum wage and promoting regional tourism, and defended its proposal by saying it will "put the city on a path to fiscal stability and renew job creation".


"Los Angeles and Long Beach should parlay their individual successes into a combined port to enhance their overall competitive position — a one-two punch, if you will," the Commission said in its report.


Together, the ports form the fifth busiest port facility in the world (busiest in the Western Hemisphere), yet the region has lost 5% of the nation's market share in the past 10 years.


But, while it's understood the Port of Los Angeles (POLA) says it's willing to discuss the opportunity, its Long Beach rival is said to be less open to the "awful idea".


Doug Drummond, president of the Long Beach Board Harbour Commissioners, told Port Strategy: "The Port of Long Beach is not interested in a merger with our neighbour. For more than 100 years, the two neighbouring seaports have grown and thrived, side by side, run by separate port authorities. I can assure you that the Port of Long Beach is better run by the citizens of Long Beach."


Tensions are already high following Los Angeles' approval of the BNSF Railway US$500m Southern California International Gateway project, which would allow BNSF to handle up to 2.8 million container units from the ports, despite the traffic and economic impact it will have on Long Beach neighbourhoods. POLB was unavailable for comment.


Despite not consulting with Long Beach on the idea, the LA 2020 Commission is hopeful that the merger will be seen as a step in the right direction.


"With the ongoing widening of the Panama Canal, maritime trade is about to get a lot more complex — and competitive. We should be competing with ports in other regions, not with each other. This kind of regional cooperation happens elsewhere," the Commission added.


It referred to the example set by New York and New Jersey, which formed to co-operate for a "brighter shared future" and is now the third largest port in the US. Earlier this year, the ports of Seattle and Tacoma, also agreed to co-operate to share information about operations, facilities and rates to help Puget Sound compete in a shifting global maritime industry.


The Commission's report will be presented and reviewed to the full Los Angeles City Council in the coming weeks.