NASSCO Begins Dry Docking Portion of $20M Repair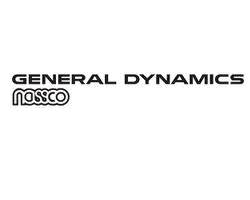 SAN DIEGO – General Dynamics NASSCO has begun the dry docking portion of a $20 million repair effort for the USS Pearl Harbor (LSD 52). The 610-foot amphibious warship has been docked at NASSCO's Berth 4 for above the waterline repairs since January 24. This next phase in the ship's repair will involve removing the ship from the water and placing it in dry dock to enable extensive work to be performed to the vessel's shafting system and exterior hull.

"While the floating drydock is occupied by two Navy frigates, we will work on the Pearl Harbor in the graving dock more often reserved for building tankers and product carriers," said Fred Harris, president of General Dynamics NASSCO. "Our adaptability to suit different shipbuilding and repair needs through processes like the complex evolution of floating and repositioning these vessels in dry dock represents just one of the many actions NASSCO is taking to remain an efficient and successful 21st century shipyard."

In January, the Department of Defense awarded General Dynamics NASSCO a contract to perform maintenance and upgrades on USS Pearl Harbor, which returned to its homeport of San Diego in December from a long deployment in the western Pacific. Repairs to USS Pearl Harbor (LSD 52) will involve an extensive renovation and modernization of the dock landing ship, including inspection and testing of all onboard systems and components to ensure the vessel's safe and dependable operation.

General Dynamics NASSCO leads the repair and maintenance work conducted aboard all San Diego home ported LSD-class amphibious assault ships and FFG 7-class frigates. In 2011, the shipyard will conduct four dry-dockings, lead eight major repair availabilities, and participate in more than seven major availabilities run by other San Diego ship repair organizations. This work includes major overhauls and upgrades to the USS Rushmore (LSD 47), USS Bonhomme Richard (LHD 6), and USS Harper's Ferry (LSD 49) as well as numerous upkeep availabilities on the U.S. Navy ships home ported in San Diego.
Source: NASSCO