New Dry-Freight Box Prices on the Rise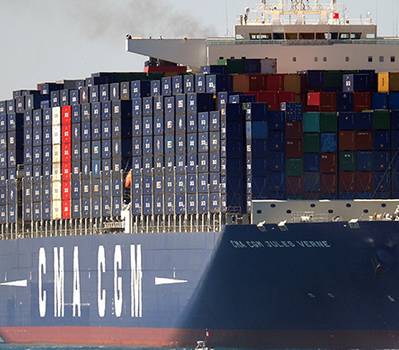 Prices for new dry freight containers increased in the opening months of 2014 for the first time in two years, observes Drewry's latest 'Container Leasing and Container Census'.
Standard box prices declined gradually throughout 2013, falling by late in the year to their lowest point since 2009, and they have so far barely managed to recover 10% by April 2014. They presently stand at much the same level as one year ago.


"It is too early to say whether the equipment pricing trend as truly reversed, as the box equipment market remains volatile," said Andrew Foxcroft, consultant with Drewry Maritime Research.

Drewry notes that new container box prices, are still not showing any signs of increases.

 Last year's relative absence of any peak season pick-up in the summer months depressed dry freight container production for another year, with the annual total for 2013 falling short of 2012, and well short of 2011. 


The outlook for container manufacturers in 2014 is not expected to be very different to last year, and thus remains relatively downbeat. Container demand is not forecast to recover much, even if the uptake in the usually busy 2Q/3Q period may yet prove stronger than in 2013.

Global container equipment fleet growth is again predicted to fall short of 5% for 2014, with the box lease industry almost certain to account for most expansion and container carriers ordering a minority share of new containers. This has already dominated during the opening quarter, with box lessors taking the majority of new dry freight containers and an even bigger share of new reefer boxes.



Similarly, charter owners, rather than container carriers, are behind most of the recent orders for containerships. 

Nevertheless, as in 2013, dry freight/reefer lease rate are likely to remain under pressure, with little likelihood of any recovery in the initial cash returns generated from new equipment rental. Just as new pricing is expected to stay depressed and volatile, so will rental per diems continue with their struggle to remain at parity.


Source: Drewry's Container Leasing and Container Census

http://www.drewrysupplychains.com/