REX Gage Model DD-4 Digital Durometer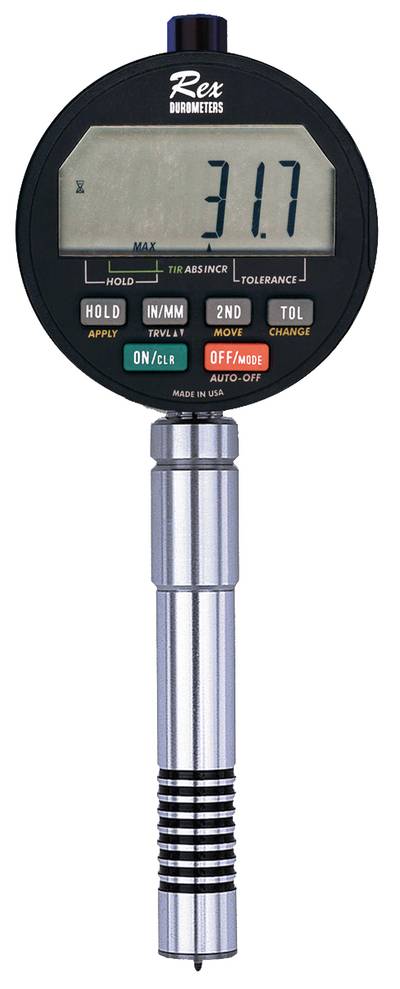 The Rex DD-4 Digital Durometer is the successor to the popular Rex DD-3.
With its list of features, the DD-4 is \state-of-the-art and is suited instrument for lab use. Some of the new features are a new larger LCD display, USB data ports for computer compatibility, a locking feature to prevent accidental erasure of tolerances, automatic shutoff and low battery warning.


Features
Includes NIST Calibration Certificate
Conforms to ASTM D-2240
One Year Warranty
Custom Made Carrying Case
High and low buttons for setting tolerance limits
Solid state circuitry with LCD display
AC Adapter and Batteries included
Response speed is immediate
Holds reading until reset
0.1 resolution
Dial rotates up to 270°
Extra-Large Number Display
Capable of USB and RS232 Communication with Rex Approved Cables