Latest on Efforts to Secure GofM Gas Well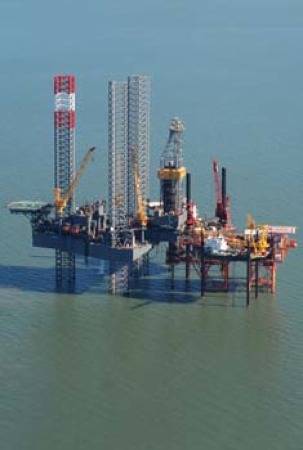 Well owners, Walter's, application for permit to drill a relief well was approved Saturday by BSEE. The Rowan EXL-3 jack-up rig, contracted by Walter, is on location at South Timbalier 220 and crews are completing rig 
preparations in order for drilling to begin.
BSEE has reviewed and approved Walter's plans and procedures for debris removal from the well site. Work to safely remove and secure debris is expected to begin late today.

Pipe driving is expected to begin late today and continue through Friday. Driving pipe is a preliminary procedure conducted prior to beginning to drill. Once pipe
driving is complete, the relief well will be spud and drilling is expected to continue for approximately 35 days. (A relief well is drilled to intercept the target well. Once intercepted, drilling mud followed by cement will be pumped into the well to secure
it.
)

Background:
Walter experienced a loss of control of Well A-3 at approximately 8:45a.m. July 23 on an unmanned platform at South Timbalier Block 220 while doing completion work on the sidetrack well to prepare the well for production. The operator reported the safe evacuation of 44 personnel from the Hercules 265 jack-up rig. Coast Guard confirmed that the leaking natural gas ignited at 10:45 p.m. CDT July 23. BSEE confirmed July 25 that the well flow subsided after a natural bridging process
suppressed the fire.