Eidesvik Offshore Bags 3-year Deal for Platform Supply Vessel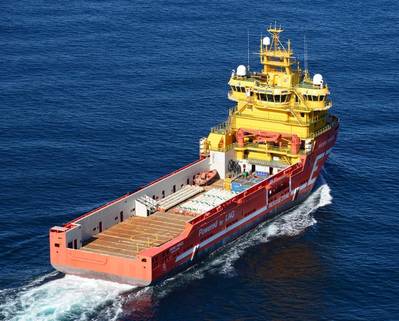 Norwegian oil and gas company Aker BP has awarded offshore shipowner Eidesvik Offshore a three-year contract for the platform supply vessel Viking Prince.
The contract for the 89,6 meters long Viking Prince will begin after the completion of the vessel's ongoing contract with Equinor. Financial details were not disclosed. The Viking Prince was built in 2012 and has a deck area of around 1 050 m².
Gitte Gard Talmo, President & CEO of Eidesvik commented: "Aker BP is an important client for Eidesvik and our collaboration reaches beyond vessel contracts. Both companies are dedicated to reducing emissions, and we look forward to continuing our good cooperation on greener vessel operations."
The two companies in September 2021 said they were working on developing a project which aims to reduce emissions from existing offshore supply vessels. The project called "Retrofit' will evaluate various solutions for converting existing supply vessels to low-emission units with the goal of reducing emissions by "at least 70 percent." Read more below.
---