Eimskip Announces Job Cuts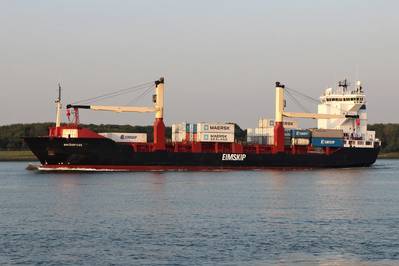 Icelandic shipping company Eimskip announced Tuesday it will reduce staff in continuation of streamlining measures initiated 15 months ago and due to uncertainty both in the Icelandic and global economy because of the COVID-19 pandemic.
"These streamlining measures include a reduction of 73 full time employees within Eimskip, thereof 47 in Iceland. Direct redundancies are 54, thereof 39 in Iceland. The reduction of FTE's affects all layers of the company including the management." the company said in a statement.
Vilhelm Már Þorsteinsson, CEO, said, "The company's journey of integrating and streamlining the operation has not been easy, especially not regarding reduction of employees. It has nevertheless been important considering the financial results in the last couple of years. The COVID-19 pandemic has also highly increased uncertainty that cannot be disregarded.
"By taking these measures we strengthen the financial position of the company and its operations going forward. It should also be kept in mind that the company has invested considerably in automation and reformation of processes and working procedures which supports these measures. We do not foresee further measures of this scale in near future."
In addition, Þorsteinsson said he will take a 10% pay reduction.
Edda Rut Björnsdóttir, who has served as Head of Marketing & Communications for the past year, will take on the role of Executive Vice President of an integrated division of Human Resources, Marketing and Communications. Elín Hjálmsdóttir, who has served as Executive Vice President of Human Resources, will at the same time resign from the company.
Furthermore, changes will be made within the Import Department in Iceland which will be split up in order to mirror specific focus on larger companies on one hand and small and medium sized companies and individuals on the other.