Electronic Marvels for Marine Industry…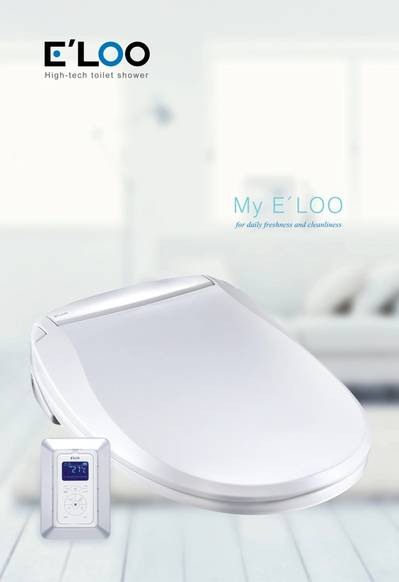 Introducing E'LOO's Electronic Toilet Seat Bidets
Marine and Yacht enthusiasts are always looking for new gadgets to enlighten their daily lives. The past century has taken a toll on the oceans and industrial pollution in the oceans has become a great concern to environmentalists. Scientists and ocean biologists are working hard to find ways to decrease the amount of waste materials dumped everyday in our vast oceans. this has impacted ocean life and the purity of our ocean waters around the world.

E'LOO's ECO-Friendly Electronic Toilet Seat Bidets have become the "Buzz" in the marine industry as they offer the latest electronics technology to disposing waste and eliminating toilet paper material that has a great negative impact to the environment. For the luxury yachts, E'LOO electronic toilets popularity among the elite yacht population is growing by leaps and bounds. Due to its unique design and advanced technology, a yacht owner can now treat themselves and their guests in royal fashion.

Just recently, E'LOO Global Enterprises, Inc. introduced this state-of-the-art ECO-Friendly Electronic Toilet Seat Bidet fit for every boat owner such as commercial cruisers, industrial boats, sailboats, cruise liners or luxury vessels. Since today's yachts have private bathrooms in every bedroom, it is conceivable that offering the latest in comfort is part of the image distinctive to yacht owners. E'LOO Electronic Toilets replace present stand alone bidets and fit onto a regular toilet base, long or round configuration. By simply replacing the present toilet seat with ECO-Friendly Electronic Toilet Seat Bidets that can be easily installed in 15 minutes, you have converted your ordinary bathroom into the latest luxurious setting. To top it off, E'LOO offers 9 distinctive models ranging in price from $150 up to $1,200…money you could re-coup within a year's time.

Standard Features:
• Bidet Seat that Conforms to Any User
• Available in both long and round configurations
• Rechargeable Wall Mounted/Hand Remote Control
• 3-Level Water Pressure Device
• 4- Level Warm Seat Temperature Control
• SPA Pulsating Cleanse
• 3-Level Air dryer Temperature Control
• Electronic Energy Efficient Device
• Active Carbon Deodorizer
• Safety Electrical Leakage Detection Device
• Gentle Closing Lid
• Seat Body Sensor Activating System
• UV Light that Eliminates Harmful Bacteria
• Night Light Device
• Germ Resistant Poly-Carbonate Seat
• Programmable Power Save feature
• Family / Lady Warm-Water Cleaning

For the first time ever, E'LOO is introducing ECO-Friendly Electronic Toilet Seat Bidets to the Marine industry. E'LOO electronic bidets compliment the lifestyle of the select group that appreciates comfort and offers the most prestigious and advanced features in electronics. Not only does E'LOO eliminate conventional standalone bidets but also leads the way in maintaining health. E'LOO is perfect for yacht enthusiasts while combining eco-friendly results. With E'LOO the consumption of toilet paper is eliminated or substantially reduced…making YOU a direct participant in helping to conserve our environment. www.elooglobal.com