L-3 SAM Supplies Wind Farm Electronics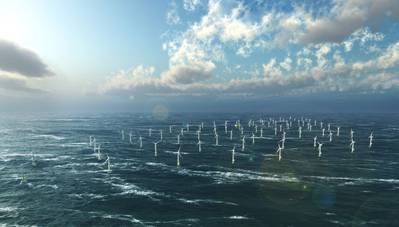 L-3 SAM Electronics announced that it has been commissioned by steel contractor Bladt Industries A/S of Aalborg, Denmark, to outfit transition pieces for the EnBW Baltic 2 wind farm due to become operational this year.

"The EnBW Baltic 2 project is the second major turnkey wind farm contract to have recently been awarded to L-3 and further underscores the effectiveness of our Marine & Power Systems (M&PS) wind energy working group in leveraging its broad capabilities to meet customer needs," said Juergen Meyer-Pepel, senior vice president of L-3 SAM Electronics. "Headed by L-3 SAM Electronics, the group includes L-3 ELAC Nautik, L-3 FUNA Global Safety Systems and L-3 JOVYATLAS, and is providing dedicated solutions for offshore energy wind farms and associated support facilities throughout Europe, including the DanTysk accommodation platform project."

In support of the EnBW Baltic 2 effort, L-3 will supply and install low-voltage switchgear and transformers and all lighting, in addition to providing and installing ventilation facilities, sea markings and sonar transponders, as well as a comprehensive range of automated safety and rescue equipment and the corresponding cable installations. L-3 will also provide the sea markings for the offshore transformer substation.

The second largest wind farm venture in the Baltic Sea, following earlier inauguration of the EnBW Baltic 1 wind farm in 2011, the new farm is located close to the border of Denmark and Sweden, 32 kilometers from the German coastline at the Island of Rugen. Comprising 80 wind turbines over an area of 27 square kilometers with a total output capacity of 288 megawatts, it will provide electricity for 340,000 households while reducing annual carbon dioxide emissions by an estimated 900,000 tons.