Floating 2013 e-Navigation Conference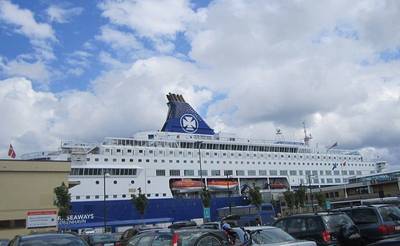 e-Navigation Underway Conference 2013 will be held aboard Denmark's largest cruise ship 'Pearl Seaways'.

During the three day conference presentations will include:

• IMO E-Navigation Strategy Implementation Plan in 2014 – where are we now?

• How do we benefit from industrial innovation?

• What are the benefits and risks of electronic devices in shipping?
• Costs of e-Navigation: necessary infrastructure, services, communications ... Who will pay?

• E-Navigation drivers – regulation or market forces?

• Maritime Spatial Planning and e-Navigation – how do they marry?
• What's new from the test beds?

• How to ensure best decision support afloat and ashore?

• How can we provide users the information they need when they need it?

• How can ship and shore users work effectively together?

• E-Navigation challenges the boundaries of the involved international organizations; how can the cooperation be made effective?

With more than 140 experts from more than 20 countries on four continents attending the previous conferences, this conference has established itself as a leading global e-Navigation conference.

The conference ship sets sail from Copenhagen on 29, January 2013; click here for further details, registration.