US Energy Dept OKs Cove Point LNG Export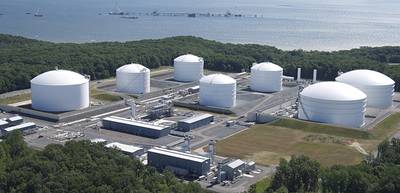 The Cove Point plant is investing $3.8 billion in new infrastructure to ship up to 0.77 billion cubic feet of LNG starting late in 2017 to countries with which the
United States does
not have free trade agreements.
The DOE said it conducted "an extensive careful review" of Dominion's applications and considered the economic, energy security and environmental impacts of the plant before approving the Cove Point shipments for 20 years.
Some environmentalists have fought Cove Point, believing the LNG trade would increase pollution from fracking in the United States. Others support greater development of natural gas as a replacement for coal.
The Sierra Club and several other green groups on Thursday filed suit in the District of Columbia Circuit court over a recent decision by the Federal Energy Regulatory Commission to approve the terminal.
Cove Point needs approval from both federal agencies.
(Reporting by Timothy Gardner; Editing by Andrew Hay and Bernadette Baum)