Ship Design & Engineering: Japan's MHI & Denmark's OMT Collaborate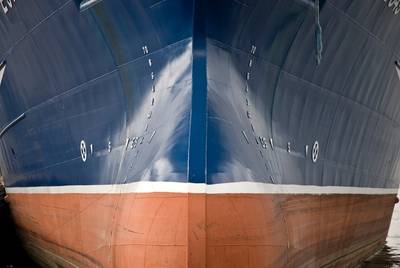 Mitsubishi Heavy Industries, Ltd. (MHI) has concluded an agreement with Odense Maritime Technology A/S (OMT) of Denmark, a provider of ship design services, to collaborate in expanding their licensing business.

Under the newly agreed collaborative arrangement, MHI will primarily take charge of developing propulsion performance aspects, including hull form design, model testing, and development of energy-saving devices and propellers. OMT will be responsible largely for the conceptual and basic designs based on MHI's hull form designs.


In addition to container ships - a segment in which both MHI and OMT have abundant experience - plans call for collaborative development of bulk carriers and small and medium size liquefied gas carriers. OMT already enjoys a solid reputation within the Chinese market for its bulk carrier designs. Now, with the adoption of hulls, energy-saving devices and propellers developed by MHI, the two partners aim to create designs offering even higher performance.


OMT, a A.P. Moller-Maersk A/S company, was spun off from Odense Steel Shipyard Ltd. (OSS), a Danish shipbuilder, in 2010 as an independent company dedicated to ship design. OMT has rights to develop business applying the technologies and knowhow cultivated by OSS during a quarter century.

MHI explains that it is promoting engineering operations as a growth strategy for its Shipbuilding & Ocean Development business, and the new collaborative agreement is part of that initiative. The company aims to use this occasion as a springboard for even more aggressive pursuit of new business opportunities in the future.