A&P Group Targets New Markets in Marine Engineering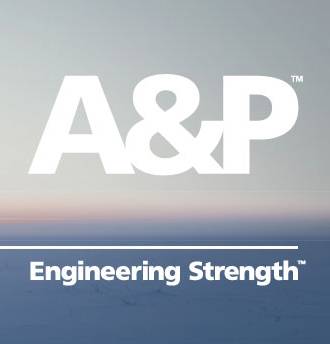 A&P Group is embarking on a strategic marketing drive to promote its engineering and fabrication services to new industry markets particularly the oil and gas and renewable energy sectors. The company has unveiled a new corporate ID and brand styling in line with its vision for the future to become a leading international marine engineering organisation. The new look, alongside the business and marketing strategy, demonstrates that A&P Group's engineering capabilities and services are extensive and reach beyond the shipping industry, where the company has earned itself the position as one of the UK's foremost ship repair and conversion businesses.

A&P Group's new brand style has also been created to reflect the company's determination to maximise the benefit of consolidation of its three UK yards in Falmouth, Tyne and Teesside into a cohesive operational unit and, its changing market proposition.

A&P Group has moved from its insignia of over three decades and created a new bold logo and two sub brands of A&P Marine and A&P Energy, alongside a company tag line "Engineering Strength".

The brand strategy and design was undertaken by UK branding and communications agency TDG Integrated who have previously worked with shipping and marine clients.

A&P Group have launched a new corporate website www.ap-group.co.uk and a corporate video.

A&P Group will be exhibiting for the first time utilising the new corporate ID and styling at renewable energy exhibition All Energy, in Aberdeen on 18 and 19 May, and international shipping exhibition Norshipping in Oslo, Norway on 24-27 May.

Source: A&P Group Ltd.