Protection of the Arctic Environment High on the IMO Agenda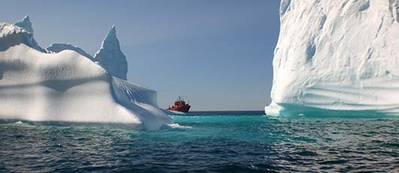 The IMO Subcommittee on Ship Design and Equipment (DE) has made progress in its efforts to develop international environmental and safety regulations for navigation in polar regions.


For the recent session of the Subcommittee on Ship Design and Equipment held in March 2013, Denmark had, together with other Arctic coastal States, submitted a proposal for a special chapter on marine environment regulations for the Polar Code. The Polar Code is a special set of regulations that ships must comply with to navigate polar waters. It is being negotiated in the IMO and is expected to be finalised by 2014.


With the proposal, Denmark et al. intend to generally make the discharge of oil and environmentally harmful chemicals in Arctic regions prohibited pursuant to the marine environmental regulations of the Polar Code. In addition, the proposal contains measures for tightening the provisions on the discharge of waste and sewage. The Marine Environment Protection Committee (MEPC) is to consider the proposal at its next session to be held in May this year.


At the same time, steps were taken to finalise the Polar Code in a number of safety areas related to ships' hull strength and operation in areas with, inter alia, ice and low temperatures.


At the meeting, the following items were among those on the agenda:

Navigation in polar areas.
Offshore wind farm vessels.
Electrical installations on board cargo and passenger ships.
Type approval requirements for incinerators.
Ships' life-saving appliances.
Annual inspections of life-saving appliances.


If you would like to know more about the meeting of the Subcommittee on Ship Design and Equipment, please contact Special Adviser Palle Kristensen by telephone +45 29 66 41 61 or by pk@dma.dk.