Equalizer to Launch Spreading Wedges at OTC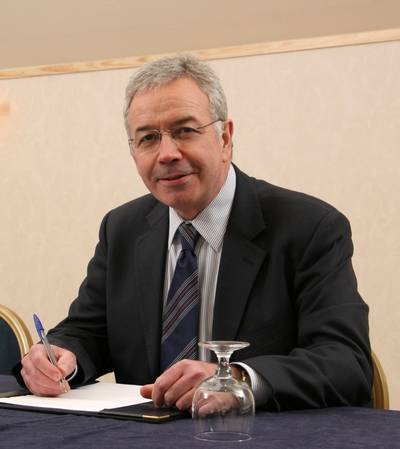 In his State of the Union speech, President Obama cited America's aging energy, oil and gas and petrochemical infrastructure as cause for concern and that steps should be taken to fix issues before breakdowns occur. Failures and unplanned downtime become an increasing possibility as refineries, petrochemical plants and offshore rigs reach the latter stages of their designed lifespan. Equalizer International is introducing the world's most powerful flange spreading wedges, the SWi range, designed to decrease downtime and provide a safe, efficient and cost effective way to access and spread flange joints.
Equalizer International says the tools are capable of generating a world-leading spreading force of up to 25T and the SWi range includes an hydraulic (SWi20/25TE), integral hydraulic (SWi20/25TI) and a mechanical (SWi12/14TM) version. The SWi range will be launched at Equalizer International's OTC booth.


Ian McCormick, managing director of Equalizer International commented, "Throughout the industry there are increasing challenges associated with working with aging equipment and facilities; at this stage planned maintenance is critical. Maintaining the integrity of such assets is key to their smooth and efficient operation. Designed with the end user in mind, the SWi tools are portable, safe and efficient to use. They are the optimum tools for anyone undertaking flange spreading maintenance."


The new SWi range's maximum spreading force has increased by up to 60%. This is combined with a potential 30% increase in the spreading distance and they are also shorter and lighter.


Safety is at the heart of Equalizer's tool design and all tools are engineered to minimize risks to the user. The SWi range has been designed with no finger pinch points on the moving parts. Even though the weight has been decreased Equalizer has added the additional safety feature of a lanyard. The SWi range is suitable for use in the harshest of environments. Their size and portable nature make them extremely effective even in areas with restricted access, whether topside or subsea.


Ian McCormick added, "The cost and time savings, together with the safety benefits and ease of use offered by the SWi range of flange spreading tools are equally applicable to the offshore and onshore sectors."


America is predicted to achieve energy self-sufficiency by 2030. President Obama also referenced the natural gas boom that has led to cleaner power and greater energy independence and stated that his administration will keep cutting red tape and speeding up new oil and gas permits. Ian McCormick concluded, "As well as having applications within existing facilities and installations we envisage that the cost and time savings and safety benefits offered by the SWi tools will be of great interest to those at the forefront of the associated increased construction in the energy sector."


www.equalizerinternational.com