Littoral Combat Ship Council Established by CNO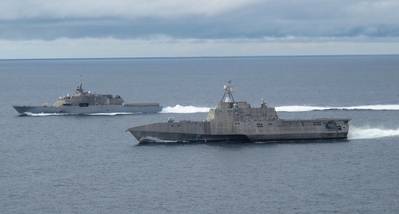 The US Navy's Chief of Naval Operations (CNO) sets up a high-powered board to oversee introduction of LCS vessels into the Fleet.

The council is to be made up of four Navy vice admirals to oversee continued fleet testing and introduction of littoral combat ship (LCS) sea frames, mission modules, and mission packages.

The focus of the LCS Council will first be to develop a class-wide plan of action to address the areas identified as needing improvement in recent assessments and reviews. The plan is expected to be implemented by Jan. 31, 2013. 


CNO Adm. Jonathan Greenert said: " Addressing challenges identified by these studies, on the timeline we require, necessitates the establishment of an empowered council to drive action across acquisition, requirements and fleet enterprises of the Navy,"

It is expected that issues will arise in any first-of-class shipbuilding program. Navy ships are designed with test and trial periods to ensure everything is working correctly, and repairs can be made, if required. That approach also allows for the incorporation of lessons learned into the follow-on ships before they're delivered.

"I am confident we are on a path of success for LCS," said Secretary of the Navy Ray Mabus. "This council will continue to unify our efforts to implement operational lessons learned from our research and development ships to further ensure successful fleet integration." 



As first-of-class research and development (R&D) ships, LCS 1 and LCS 2 have provided significant lessons learned in the test and evaluation process. Those lessons learned have led to design and production improvements on follow-on ships.