ClassNK Establishes First Ever Subsidiary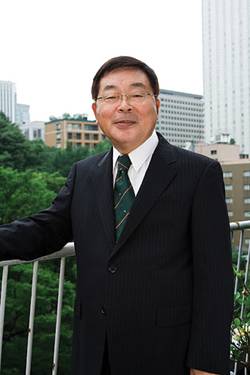 ClassNK has established a new wholly-owned subsidiary, ClassNK Consulting Service Co., Ltd., located in Tokyo. This new company, ClassNK's first ever subsidiary, heralds a new chapter in the storied history of the Society, the world's largest in terms of tonnage.
This development was made possible by the Society's change in legal status to a general incorporated foundation under Japanese law in April 2011, and promises much in terms of cultivating new areas of growth. This subsidiary in particular will allow ClassNK to broaden its activities in the field of maritime consulting.
Speaking on this momentous occasion ClassNK Chairman and President, Mr. N. Ueda, said: "We firmly believe in developing new ways to advance the global maritime industry. This new subsidiary allows us to do just that by opening up new possibilities for ClassNK, possibilities to provide customers with a new range of services at the same high quality they associate with ClassNK."
Subsidiary Overview
Company name: ClassNK Consulting Services Co., Ltd
Address: 4-7, Kioi-cho,
Chiyoda
-ku, Tokyo 102-8567, Japan
Main business:
-
Inventory of Hazardous Materials (IHM) preparation based on the Hong Kong Convention
-
General consulting services for the Maritime Labor Convention (MLC2006)
For more information, please contact:
ClassNK Consulting Service Co., Ltd.
TEL: +81-3-5226-2290
e-mail:
mid@classnk.or.jp