Euronav Seeks Urgent Arbitration over Frontline's Unilateral Merger Termination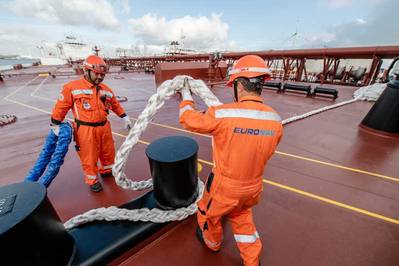 Belgian tanker operator Euronav has filed an application for urgent arbitration in relation to tanker firm Frontline's unilateral termination of the previously proposed merger agreement.
Frontline on January 9 said that a $4.2 billion deal to merge with rival Euronav NV was terminated, a combination that would have created the world's largest publicly listed tanker company.
"Euronav is requesting to suspend such termination pending a determination on the merits pursuing primarily the specific performance of the combination agreement. Another request regarding such merits of Frontline having unilaterally terminated the combination agreement will be filed soon," Euronav said Wednesday.
Euronav further said:"Euronav reiterates its determination that Frontline's unilateral action in pursuing the termination of the combination agreement has no basis under the terms of the combination agreement and that Frontline failed to provide a satisfactory reason for its decision to pursue termination.
"After careful consideration, the Supervisory Board, entirely composed of independent directors, has considered that this decision is in the corporate benefit of Euronav. Euronav continues to communicate and maintain a constructive dialogue with its shareholders and will update the market in accordance with applicable regulations."
Responding to Euronav's application, Frontline said:"Frontline plc [...] confirms that it has received from Euronav NV an emergency arbitration request for urgent interim and conservatory measures following Frontline's decision to terminate the combination agreement [...]. Frontline is currently analysing this request with its legal advisors. Frontline once again confirms that its decision to terminate the combination agreement was entirely lawful."