DONG Energy Set for Europe's Biggest Share Float This Year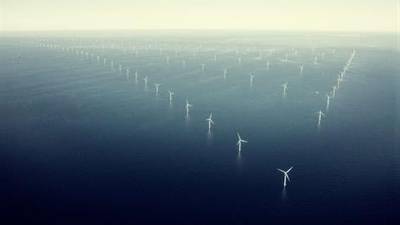 Danish wind farm developer DONG Energy, which analysts value as high as $13 billion, said on Thursday it plans to list its shares on the Copenhagen stock exchange this summer.
Having built more than a quarter of the world's offshore wind farms, the company is a major player in Britain and Germany and has recently opened offices in the United States and Taiwan to cater for new growth markets.
With a potential valuation as high as 85 billion Danish crowns (11.4 billion euros), Dong Energy is set to be the biggest company to raise money on European exchanges so far this year and would be the biggest ever to try its luck in Copenhagen.
At least 15 percent of the shares will be sold in the initial public offering (IPO) and the Danish government, which in 2014 sold an 18 percent stake to a group of investors led by Goldman Sachs, will keep 50.1 percent.
Since it was formed from the merger of a Danish state oil and gas entity and five regional utilities ten years ago, the company has been through a massive transformation to become the world's largest offshore wind farm developer.
"The whole energy sector is moving from black to green and on the back of that we have also transformed DONG Energy," chief executive Henrik Poulsen said at a press meeting on Thursday.
Last year more than half of Dong's operating profit was still generated from its oil and gas business, but Poulsen said that was bound to change. This week, DONG divested its Danish gas distribution grid for 2.3 billion crowns.
With a market capitalisation potential of around 11 billion euros, Dong would become a mid-size player in the European utilities industry. With just a third of last year's earnings coming from its offshore wind business it cannot be seen as a renewable energy pure-play.
DONG has a pipeline of major wind projects in Britain and Germany, including the 1.2 gigawatt Hornsea 1 which will become the world's largest offshore wind farm. Poulsen said he expects a rapid expansion of the technology outside Northern Europe.
"The technology has been accelerating in recent years, growing at 20-30 percent," he said, adding he expects that growth curve to accelerate as new markets open up.
Dutch Sif Group, a maker of steel tubes used in offshore energy platforms, had a muted debut in Amsterdam on Thursday, where its shares traded just above its listing price.
Sif's IPO process took more than a year because of a cautious mood among investors towards companies linked to offshore energy.
DONG did not provide a listing date but normally an intention to float is followed by a prospectus within a couple of weeks and a flotation another couple of weeks after that.
DONG posted a 35 percent rise in first quarter core operating profit last month mainly driven by its offshore wind business.
JP Morgan, Morgan Stanley and Nordea are global co-ordinators at the listing while Citigroup, Danske Bank, UBS, RBC, Rabobank and ABG Sundal Collier are also involved.
($1 = 6.5228 Danish crowns)
(1 euro = 7.4376 Danish crowns)
(By Teis Jensen; Editing by Mark Potter and Elaine Hardcastle)