Port Everglades Named 'Best US Homeport' by Magazine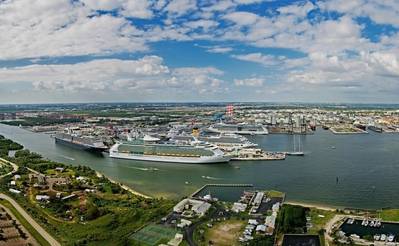 For the second consecutive year, Port Everglades has received the 'Editor-In-Chief Award' award from Porthole Cruise Magazine as the best departure port in the country.

Porthole's 2014 Editor-in-Chief Awards are presented to companies in the cruise and travel industry that have gone above and beyond in terms of service, quality, and excellence. The awards are featured in the February 2014 issue of Porthole Cruise Magazine, and online.

"We are truly honored that Porthole has again chosen Port Everglades for this prestigious award," said Port Everglades Chief Executive & Port Director Steven Cernak. "The $54 million investment to expand and update four cruise terminals and our upcoming renovation project for Cruise Terminal 4 reflects Port Everglades' commitment to our cruise line partners, cruise guests and the future of the cruise industry." 


"With so many amazing options that await cruisers, these awards give kudos to those who go above and beyond in terms of service, quality and memorable moments," said Porthole Cruise Magazine's Editor-in-Chief Bill Panoff. "Port Everglades is a favorite with Porthole readers and savvy travelers. I've always had a great experience there." 


About Port Everglades 

Port Everglades is one of the three busiest cruise ports in the world with nearly 4 million passengers expected in 2014. Eight cruise lines, one ferry and more than 40 cruise ships sail from the South Florida seaport.