Boskalis Expanding Subsea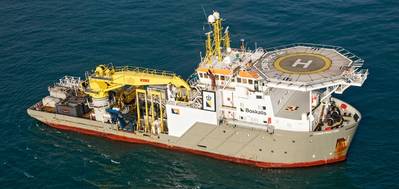 Royal Boskalis Westminster N.V. (Boskalis) is set to expand its market position in the area of subsea services, according to its Corporate Business Plan 2017-2019.
"In a persistently challenging market there tend to be interesting opportunities for anti-cyclical investments in companies or equipment that will result in Boskalis being well-positioned when end-markets recover again," it says.
In mid-August Boskalis acquired subsea survey specialist Gardline, and the group recently exercised a purchase option on the leased DSV Constructor to acquired the vessel for around €40 million ($46.7 million). Boskalis said it is also in advanced stages of negotiation for the purchase of an existing modern high-end SAT DSV.
Boskalis saw a slight increase in revenue in the third quarter of 2017 compared to the quarterly average reported for the first half the year, while the result failed to keep pace.
Compared to the third quarter of last year both revenue and the result were considerably lower, in line with expectations. In 2016 offshore energy still had a good year, boosted by a number of large offshore wind farm installation projects in progress, Boskalis said.