Miko Marine Expands Into Asia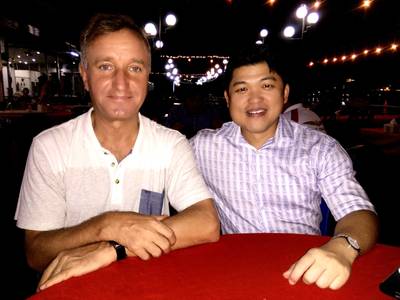 Miko Marine AS has appointed Spencer Go as managing director of its new subsidiary in Singapore which was established in May. Miko Marine Asia Pte Ltd has opened a new office in Lokyang, Singapore from where Spencer Go will be spearheading the sale of Miko products and services throughout Asia.
Go will be supported by Indonesia-based naval architect Per Johansson who is an established member of the Miko team and is known in the region for his knowledge of innovative marine and offshore heavy lift and transportation contracting.

Together Go and Johansson will promote the Miko products and services that can provide three lines of defense against oil pollution arising from shipping. The first of these is the ShipArrestor that has been developed to prevent ships without engine power grounding by halving their rate of drift. If damage subsequently occurs to a ship, Miko's magnetic and flexible fabric patches can provide a second line of defence by providing a quick and effective seal to prevent sinking and causing pollution. Should a ship sink despite these options, the new Miko Moskito oil recovery tool represents the third line of defence which can be used to penetrate and safely remove any oil or bunker fuel held within the ship's tanks before it has a chance to leak into the ocean.

As managing director of Miko Marine Asia Pte Ltd, Spencer Go brings to the company 18-years of technical experience gained working at the highest level in some of the region's leading ship yards. His new role will be to apply his project management expertise to the practical application of Miko products throughout the region. This means that ship operators will now have prompt access to some unique repair and salvage technologies that are capable of providing significant savings in both time and costs.

"In addition to providing a friendly and responsive emergency support service, I will also be busy establishing distribution networks in Asia and aggressively promoting Miko's brand in the region," said Spencer. His technical background is reinforced by his marketing expertise and he will invest much time in explaining the practicalities of Miko's Three Defences in detail.