SeaBird Exploration Bags Contract in West Africa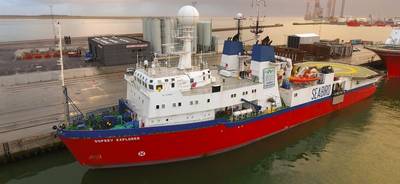 Cyprus-based provider of marine 2D and 3D seismic data and associated products and services to the oil and gas industry, SeaBird Exploration has signed an agreement to provide a source vessel for an upcoming survey in West Africa.
The project is anticipated to commence during Q1 and will have a duration of approximately 60 days. SeaBird will be using the Osprey Explorer for the project.
The 1985-built vessel joined SeaBird's fleet in August 2006 after being converted to 2D long offset/source vessel in
Poland
.
Meanwhile,
SeaBird Exploration recorded
a 42.2% active vessel utilization in the fourth quarter of 2017 compared to 22.1% in Q3. Its revenues for the quarter were $5.5 million, an increase of 59% compared to Q4 2016 and up 106% relative to Q3 2017.
The contract revenues for the period were $5.5 million, up 112% from Q4 2016 and up 106% relative to Q3 2017.
SeaBird specializes in high quality operations within the high end of the source vessel and 2D market, as well as in the shallow/deep water 2D/3D and 4D market. Main focus for the company is proprietary seismic surveys (contract seismic).