Mack Boring Opens New Sales and Service Facility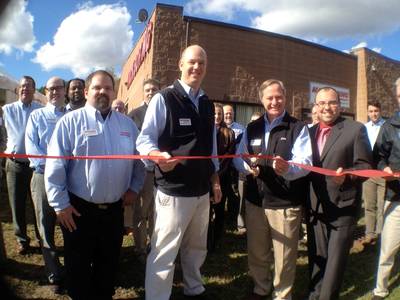 Diesel engine distributor Mack Boring & Parts Co. celebrated the opening of their New Bedford, Mass. facility with a two-day open house. The event was capped with a ribbon cutting ceremony hosted by the New Bedford Area Chamber of Commerce.
As home to the largest commercial fishing fleet on the east coast and convenient to a large number of industrial and recreational marine dealers, the New Bedford location will enable Mack Boring to better serve dealers, boat owners and OEM customers. Until the move to New Bedford, the firm served the region from facilities in Middleborough, Mass.
The New Bedford facility will be the hub for Mack Boring's regional sales, service, parts and technical support. It will also host dealer technical training and diesel engine maintenance seminars for boat owners.
mackboring.com