Today in U.S. Naval History: February 28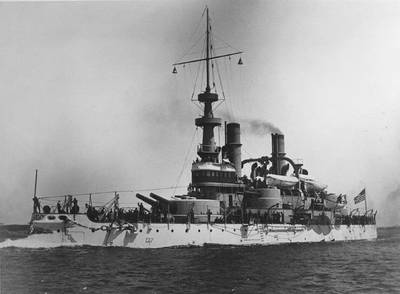 Today in U.S. Naval History - February 28

1844 - Explosion of Peacemaker, experimental 14 inch gun, on board USS Princeton.

1893 - Launching of USS Indiana (BB-1), first true battleship in U.S. Navy.

1959 - USS Strong rescues 13 Arab fishermen from Bahrain when their fishing boats floundered in a storm.

1980 - Blue crew of USS Francis Scott Key (SSBN-657) launches 4 Trident I (C-4) missiles in first C-4 Operational Test.

For more information about naval history, visit the Naval History and Heritage Command website at history.navy.mil.