Fincantieri Open to Shipyard Acquisitions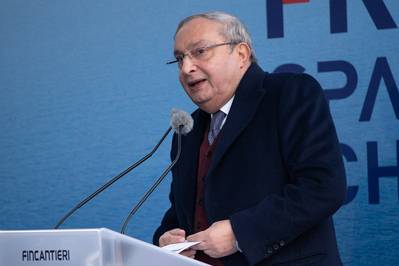 Italian shipbuilder Fincantieri is open to new acquisitions in the sector as authorities review its purchase of French rival STX, CEO Giuseppe Bono said on Thursday.
When asked about possible M&A activity in the future other than STX, Bono said: "Why not?".
Italy's Deputy Minister Matteo Salvini, who was attending the same event in Monfalcone, said the idea of possibly replacing Bono was off the table.
(Reuters, Reporting by Riccardo Bastianello; writing by Francesca Landini, editing by Steve Scherer)