Finding Your Way Around World's Biggest Cruise Ship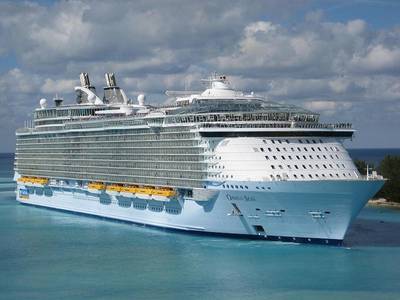 To help get passengers around the ship and find their way, 'Oasis of the Seas' has over 300 digital, interactive signs including maps.

Royal Caribbean's Oasis of the Seas was designed with technology in mind to make the ship easier to navigate for the passengers and crew onboard through tools like RFID, facial recognition and handheld wireless devices for a variety of purposes, including emergency responses, food safety, point-of-sale (POS) transactions and passenger service.

Royal Caribbean vice president of information Technology, Santiago Abraham, spoke about the important of technology on the ship, "We were keenly aware that we were building the biggest ship in the world and we wanted to make sure the experience nonetheless was an intimate one, and eliminate any sense that you are on a massive ship."

To help get passengers around the ship and find their way, Oasis of the Seas has over 300 digital, interactive signs that people can use to access maps, get directions, see scheduled activities and check in real-time the occupancy level of restaurants.

"The digital signage helps our guests navigate the ship," Abraham said of the system, whose touchscreen devices use Windows 7 on the front end and tap SQL Server and other Windows server products on the back end. "You see guests interacting with it on a pretty continual basis very effectively."

Royal Caribbean's IT department also automated retail transactions and food inspections on board with PAR Technology terminals and tablets running software from Agilysys and the Windows Embedded OS.

From Microsoft's perspective, Royal Caribbean has achieved in Oasis of the Seas the "intelligent system" vision of the Windows Embedded products, in which client devices are used to gather data that is then stored on the back end and analyzed for operational improvements.

Abraham said Royal Caribbean is very satisfied with the way the IT infrastructure in Oasis of the Seas helps passengers and staffers without being intrusive or complicated.