First LNG Bunker License for Kairos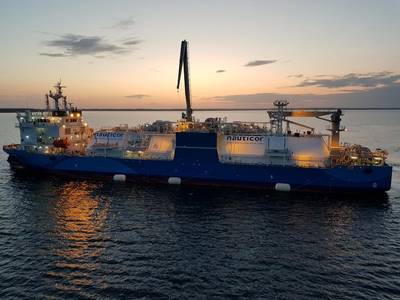 In December Nauticor's "Kairos" received the first license to conduct LNG ship-to-ship bunkering operations in the port of Rostock.
The long-term permit was issued by the port authority of Rostock.
The permit to conduct ship-to-ship LNG bunkering operations in the largest German Baltic Sea port was awarded in a timely manner and will be the basis for the supply of LNG to a variety of customers. The preparations for the supply of LNG to their vessels are already ongoing and the first operations will be conducted within the next weeks.