Five New Marine Technologies @ SMM 2018
The SMM 2018 scheduled to take place September 4-7, 2018, in Hamburg, Germany, is held every two years and is the traditional launching platform for a variety of commercial shipping and shipbuilding technologies. Five new marine technologies to look for in Hamburg include:

Digitalization & Autonomous Solutions
Company: Kongsberg Maritime
Booth: B6.104
Product: Digital transformation and autonomy
Kongsberg Maritime will show innovations in its operational, digital and seaborne transportation systems including autonomy and hybrid solutions at SMM 2018. Additional highlights include new technology for LNG/gas powered vessels, integrated ocean science and condition monitoring.
Kongsberg has taken a position at the forefront in maritime digital transformation with Kognifai, an open, collaborative digital platform designed to improve integration between information technology and operational technology by optimizing data access and analysis using applications developed by KONGSBERG and uniquely, certified third-party developers. Kognifai and Digital Twins are an important developmental and operational component of autonomous systems such as those being developed by Kongsberg for the Yara Birkeland, the world's first autonomous, all-electric, zero emissions container vessel.

Ballast Water System:
Company: Alfa Laval
Booth: A1.226
Products: Focus on lifetime vessel performance
Equipment from many of Alfa Laval's seventeen product groups for vessel performance will be on display at the stand, including flagship systems like Alfa Laval PureBallast 3 and Alfa Laval PureSOx. More importantly, Alfa Laval experts will be on hand to discuss the ways Alfa Laval equipment, knowledge and services combine to achieve customer goals throughout the vessel lifetime.

Software:
Company: ChartCo
Booth: B6.211
Product: ChartCo OneOcean
ChartCo will introduce an upgraded version of its flagship software, Passage Manager at SMM 2018, as well as announcing a completely new eNavigation and compliance platform, which represents a significant development for shoreside operations and fleet management as well as onboard crew. All the key functions and content of the previous version of PassageManager have now been fully integrated enabling users to access information in one place. An ENC can now be overlaid with all the critical content required for passage planning purposes, without the user having to switch screens. A completely new feature within the ChartCo OneOcean platform is the incorporation of data from ChartCo's market leading environmental solution, EnviroManager, which help crews comply with both MARPOL and national regulations.

Satellite Communication:
Company: Cobham SATCOM
Booth: B6.407
Product: Sailor VSAT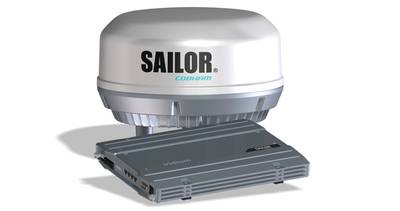 Cobham SatComCobham SATCOM will show its software-controlled maritime antenna systems, including a new 1 meter Ku-band SAILOR VSAT solution. Cobham SATCOM will demonstrate that its position as a single supplier of antennas for all major satellite networks and services, combined with a harmonised procurement, global delivery, installation and support strategy, and competitive lifecycle costs enables it to optimise the value chain for service providers and end-users. Additionally, with the commercial service launch of Iridium Certus forthcoming, Cobham SATCOM is also highlighting the SAILOR 4300 L-band terminal at SMM.

Fuel Reduction Technology:
Company: FuelSave
Booth: A5.515
Product: Fuel Consumption Reduction
FS Marine
Germany's FuelSave will present its fuel consumption reducing technology, FS Marine+. FS Marine+, introduced to the market in June this year, is a novel solution aimed at optimizing the fuel consumption efficiency of all marine diesel engines. The technology is offered with a contractually guaranteed 10% saving on overall fuel costs. The technology also significantly reduces CO2, NOx, and Particulate Matter (PM) emissions, through a cleaner and cooler combustion process.
The patented engine efficiency enhancement system uses an onboard hydrogen synthgas generator to inject a gas and liquid water/methanol solution into an engine's combustion chamber to significantly improve efficiency. FuelSave plans to exhibit a new containerised FS Marine+ system at SMM.