41 Flag States Recognize IRClass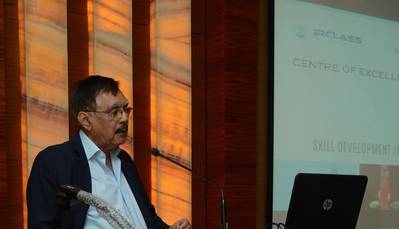 The Indian Register of Shipping (IRClass) said that it is now recognised by 41 flag states globally, seeing recent additions in 2018 from the Netherlands, Vietnam, Jordan and Bahrain.

Towards the end of 2018, it also received approval from Abu Dhabi National Oil Company (ADNOC), strengthening its offshore portfolio in the Middle East and opened an office in the Kingdom of Saudi Arabia to better service its customers in the region.

IRClass claimed in a press release that it continues to record steady growth in its classed fleet, flag recognition and geographical presence, mirroring the shipping industry's ongoing recovery.

With tankers and bulk carriers continuing to dominate IRClass' tonnage, the classed fleet has grown more than 4% in the past year, with the foreign flag fleet seeing a particularly impressive growth of 22% which is 16% in tonnage terms and indicative of strong overseas growth, it said.

IRClass started issuing electronic certificates for all its classed vessels earlier this year, giving ship owners, regulators and charterers real-time online access to the latest class and statutory certificates.

During the year, IRClass launched several new services which include Cyber Risk Management, IMO DCS, Vessel Performance Management System (VPMS) and Ballast Water Management to benefit its customers, it said.

"While the classification society's primary focus remains to enhance its classed fleet and improve its service offerings, 2019 will be a year where IRClass will be focusing more on the emergence of new trends, delivering value to its customers through digitalisation, as well as further strengthening its footprint in Europe, Asia Pacific and the Middle East," it said.